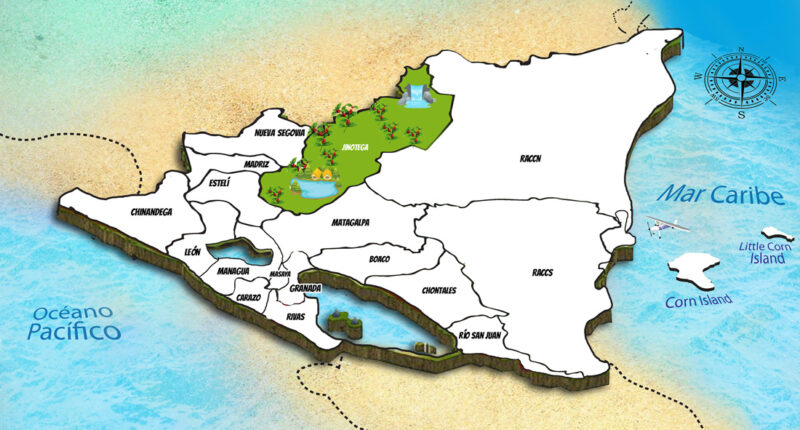 Surrounded by mountains, hills, forests and virgin nature, the misty Jinotega rises. Land of peasants with Chorotega heritage, a lake, a rock and artisan hands that shape the black clay and that immerses us in one of the lungs of Central America. Of eternal men like Otto de la Rocha and Benjamín Zeledón, of authentic flavors such as their coffee, güirila and Camagües beans, and with their countless natural, virgin, secret resources that take you away from everyday life to connect with the spirit and the mind.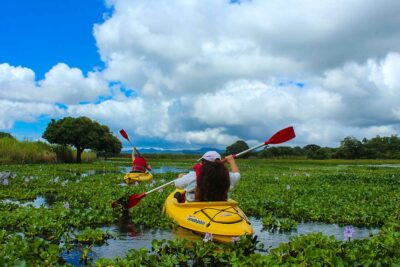 The main theme of the Jinotegan Landscapes Routes is the beautiful landscapes of the department of Jinotega and its eight municipalities; It is located in the north center of the country and on this tour you can enjoy a pleasant climate to the delight of the tourist, who seeks to disconnect from routine, admire landscapes and dreamy sunsets, enjoy a cup of high-quality coffee, walk trails that connect with majestic waterfalls or learn a bit of local history.
Currently, the Jinotegan Landscapes Route offers 15 tourist resources, of which 5 are natural resources including waterfalls such as Cascada la Bujona, Lake Apanas, Cerros Yalí and protected areas such as the great Bosawás Biosphere Reserve; 6 historical-cultural resources such as the Tepeyac Sanctuary, Peña de La Cruz and the Las Cureñas Black Ceramic, among others; 4 socioeconomic resources among which Finca la Mora, Canopy La Brellera and Fresanica stand out.
Nature, agrotourism and cultural tourism can be developed on this route.
MAIN ATTRACTIONS TO VISIT
Green waterfalls – La Union, San Rafael del Norte.

Coco River or Wangki in Wiwilí Jinotega.

General Benjamín Zeledón House Museum, La Concordia.

Flower stalls Las Pilas community.
Black Ceramic Las Cureñas

EDSN Blanca Arauz House Museum, San Rafael del Norte
JINOTEGAN LANDSCAPES ROUTE MAP