León is the first city founded by the Spanish conqueror Francisco Hernández de Córdoba, before the city of Granada, in 1524.
Initially on the shore of Lake Xolotlán and in front of the colossal Momotombo volcano, only ruins remain of that city, known as León Viejo. Its transfer in 1610, to its current place, was forced and urgent by the Momotombo eruptions.
Today, León is known as the "University City" y "First Capital of the Revolution", distant 90 kilometers northwest of Managua.
The poet Rubén Darío is his world literary pride and he immortalized it in his poetry; the composer Tino López, made him a song naming him in one of his stanzas as "Brain of the nation".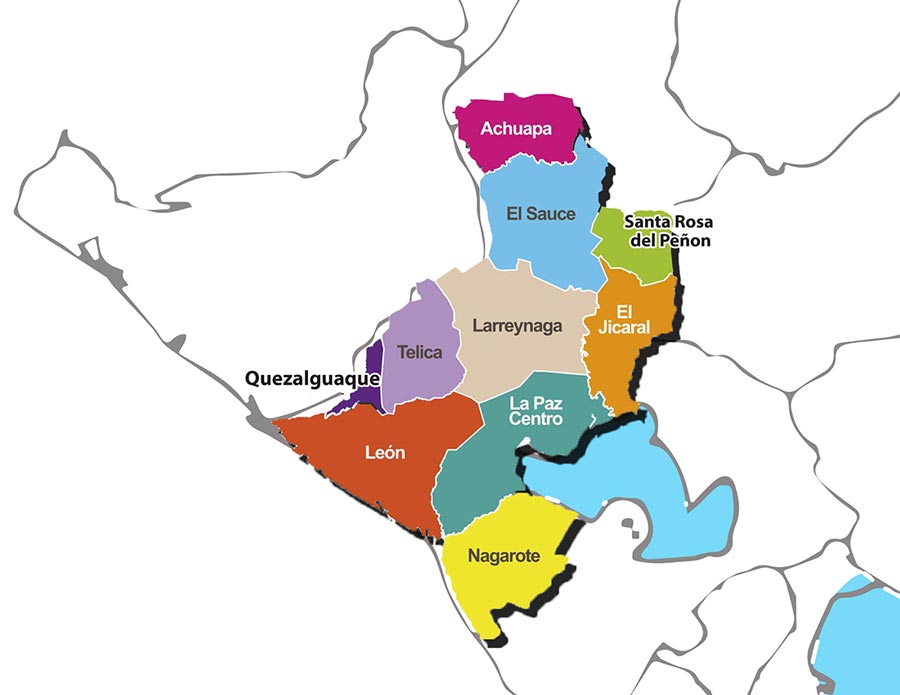 Its churches, colonial buildings, architectural, natural and cultural heritage make this department an attractive national and international level.
Likewise, the typical foods, the pure traditional ones, its museums, legends, its intense folklore and daily laborious life make this city an unforgettable destination to spend the night and delight.
The municipalities of the department have their own history and cultural life, each one is a reference in the region. Get to know Nagarote and eat its quesillos; visit La Paz Centro and its artisans; Santa Rosa del Peñón and its artists; Telica and its volcano; El Sauce with its Sanctuary of the Lord of Esquipulas, León with its cathedral, declared by UNESCO Historical Heritage of Humanity, and so we go through its 10 municipalities where its hospitable and hardworking people He will attend you with his simplicity of protocol, making you feel like a guest of honor because he turns to León, he returns and he loves himself.
This is a department where all its churches and temples are national patrimonies, Sutiabva is its indigenous jewel, it is the cradle of the dance El Toro and las Gigantonas, another Leonese folkloric expression that stands out are its songwriters and dancers at a national and international level, here its beaches in Poneloya and Las Peñitas present the most spectacular sunsets in the West with the sunset of the king star.
Visit León, a multiple destination awaits you!