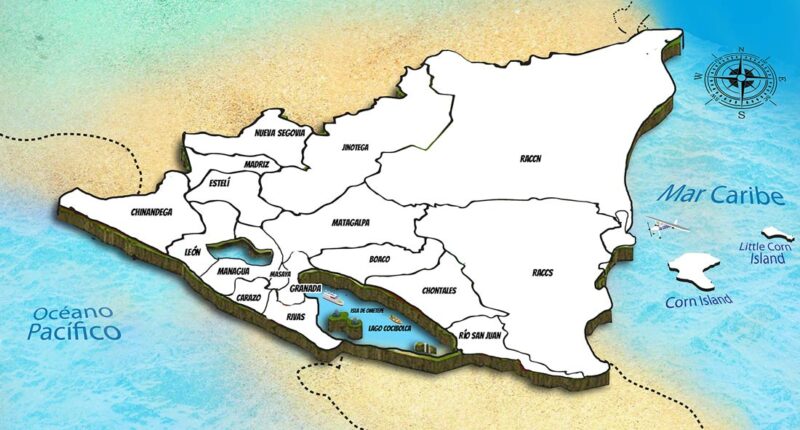 Nicaragua, blessed by the blue of the sky and the water, plus the green of the volcanoes. Cocibolca is the perfect excuse to live captivating relaxation experiences, beginning in the Isletas de Granada and Isla Zapatera, indomitably sheltered by the Mombacho volcano. Ometepe offers an experience of peace, with its two perfect elevations that host many adventures and landscapes to complement the journey. The intimate connection of well-being has been reserved in Solentiname and El Nancital, small land formations nestled in the lake that is home to countless species and local practices that you will discover in the Routes of Our Great Lake Cocibolca.
Lake Cocibolca, a name of Nahuatl origin, was also called La Mar Dulce, due to its great extension, it is the third largest lake in Latin America and the largest in Central America.
The coastline and islands of our Great Lake Cocibolca, has in its interior more than 365 islets, three islands and two volcanoes, 425 kilometers of coastline with different ecosystems and beautiful landscapes that give the sensation of tranquility, it is also home to freshwater sharks and many fish species.
On this route you can develop nature tourism, cultural ecotourism, sports and rural tourism.
MAIN ATTRACTIONS TO VISIT
San Bernardo Islands, Morrito

El Boquete Islands, San Miguelito

San Carlos and the Malecon

Los Guatuzos Wildlife Refuge

Coast of Morrito and Pier

Wetlands of San Miguelito
ROUTE MAP OF OUR GREAT COCIBOLCA LAKE