Jinotega is a privileged department for its cool climate, beautiful landscapes and natural tourist attractions, in addition to being one of the most productive in the country, which makes it, without a doubt, an ecotourism destination for nature lovers.
Jinotega is a diamond in the rough waiting for you to discover it! Dare yourself!
How to enjoy Jinotega?
Peñas Blancas Massif Nature Reserve
This massif is one of the most impressive natural attractions in Jinotega. It has an altitude of 1745 meters above sea level and its cliffs and slopes are covered by jumps, waterfalls, ravines and evergreen cloud forests that are part of the Bosawas Biosphere Reserve.
In these places you can find accommodation and food. You can also take the different tours they offer:
Tour to the top of the massif
Camping
coffee tour
bird watching tour
Night tour to see red-eyed frogs and kinkajou
Half Moon Tour
Medicinal plants tour
Rainbow Waterfall Tour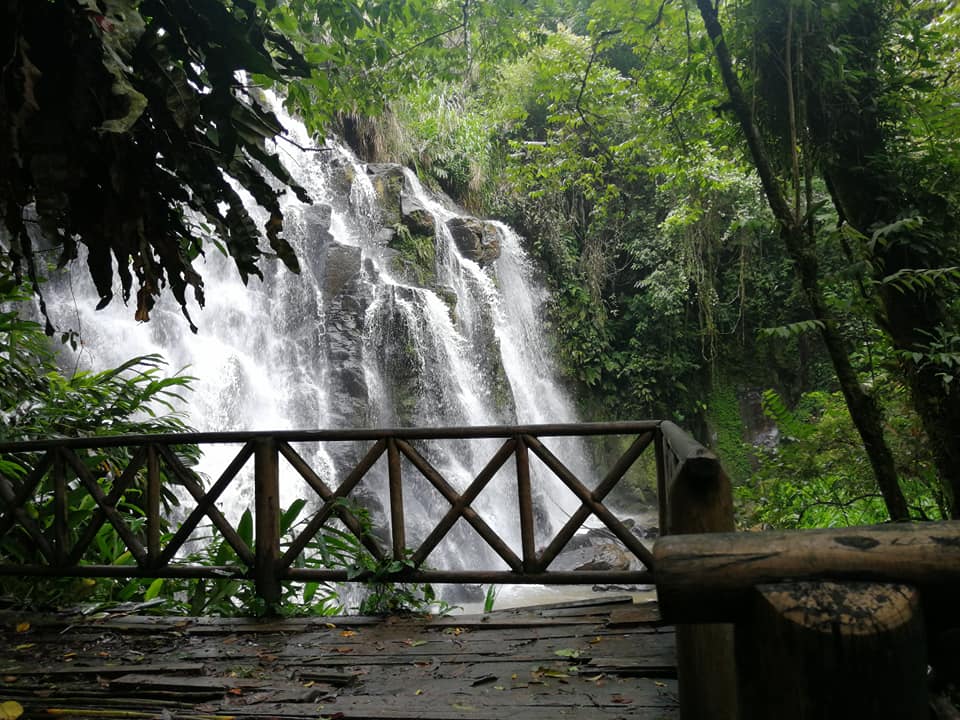 Located in the La Esmeralda community and forming part of the Datanlí – El Diablo Nature Reserve, you will find this majestic waterfall about 25 meters high, named for the sound produced by its waters. You reach it through a path that goes through the forest and the river in different parts.
Home
U.S. $
1
00
Price per person
Eco Lodge "Between Breezes and Enchantment" La Fundadora
Located in the community of the same name, it has 5 cabins, including couples, families and a multiple cabin with capacity for up to 15 people. It also has a dining area where food and beverage services are provided to visitors or tourists, but which can also be used as an event room.
Its main attraction is its 360º views of mountains, its green areas and its more than cool climate, characteristic of the area. It offers activities such as hiking, tours to La Mocuana Falls and La Bujona Waterfall, coffee tours at its partners' farms, bonfire nights, etc.
multiple cabin
U.S. $
7
00
Price per person
Project that was born within the Vida Joven Ministry in the city of Jinotega. It is a coffee farm converted into a camp that serves youth and adolescents from different religious congregations and is now open to tourism. You must reserve in advance.
Among the services offered we can mention:
Stay
U.S. $
5
00
Price per person
mountain games
U.S. $
3
00
Price per person
coffee tour
U.S. $
3
00
Price per person
disc golf tour
U.S. $
3
00
Price per person
This place is ideal for observing beautiful landscapes, hiking, observing flora and fauna, agricultural practices, cultural exchanges, enjoying the local gastronomy and tasting a delicious cup of coffee from the heights of the north of the country, one of the best in the region. region, surrounded by a delicious climate, in a cloud forest. It has well-equipped cabins and a restaurant with views of the forest, ideal to enjoy while you taste delicious dishes.
family cabin
C$
2,000
00
3 adults and 2 minors
You have a lot to do here. Rural and mountain tourism friendly to the environment. Here tourists can learn about the production of coffee and hydroelectric power, raising pigs, making dairy products, you can ride through the forest, go hiking or take a swim in a pond with a slide. You also have the possibility to stay and eat on the farm.
Emblematic place of the city of Jinotega. It is ideal for those who love exercise, since with its more than nine hundred steps they will put your resistance to the test. Every certain number of steps you will be able to rest while enjoying the different levels of panoramic views that it offers you as you go up. Being at the top you will have a 360º view of the city, Lake Apanás and other mountains that accompany the Chirinagua hill. You can also use the benches and the kiosk to rest or have a picnic outdoors.
*Free entry.
Canopy is an activity with a lot of adrenaline. It has nine eight-cable platforms and two suspension bridges. You have the option to choose between three tours of different distances and prices. It also has food service and a well-appointed cabin ideal for couples.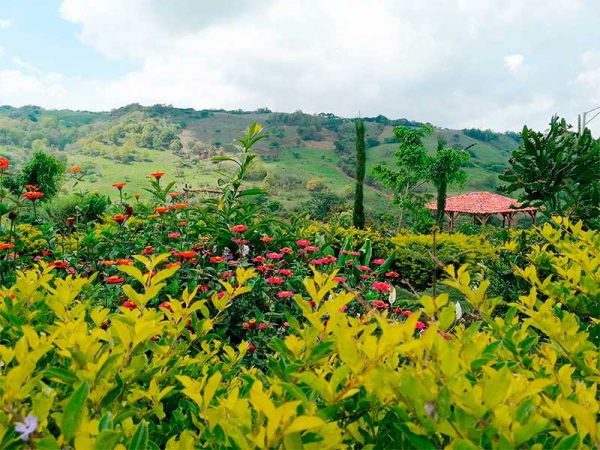 Located in San Rafael del Norte, with an area of ​​10,806 m2 and at a height of 1,127 meters above sea level, it varies between 18 and 25 ºC in temperature. It contains trails that will guide you through a beautiful journey between different types of plants. It is ideal to visit with the family and if you like you can also do it at night and it is just as beautiful.
Black pottery workshop Las Cureñas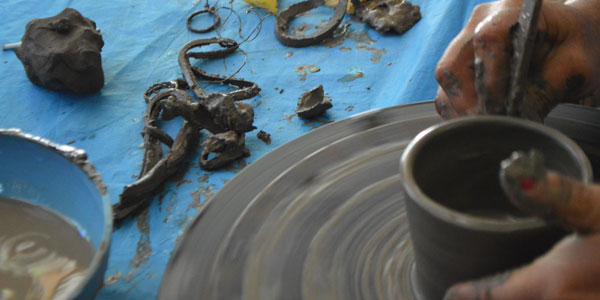 Made up of two cooperatives, San Expedito and San José. In both you can learn to do the tour about the process of making the pieces and even discover your artistic skills, practicing on a craft lathe. In addition, you can buy pieces that are ideal as gifts or souvenirs directly from the workshop.
Municipal Museum of Jinotega
A beautiful colonial-style architecture building with a lot of history and currently with two exhibition rooms where you can see a collection of pre-Columbian ceramics and lithics found in Jinotegan territory. You can also find samples of black pottery, antiques, numismatics and scriptophilia. In its facilities there is also a children's room and the municipal library.
* Children's room, newspaper library and library: free entry nationals and foreigners
Benjamin Zeledon House Museum
Located in the house and cradle of our national hero, in the municipality of La Concordia. It was rebuilt and enabled to pay homage to him. In it you can learn about the history, see photographs and documents, as well as furniture used by him and his family at the time.
*Free entry
Get to know the house that was the home of Blanca Arauz, wife of General Augusto C. Sandino and national heroine. Its wealth consists of several documents and photographs from the time of the war, as well as old furniture and objects such as the typewriter and part of the telegraph used by Blanquita. A beautiful portrait of General Sandino also stands out, painted in 1989 by the painter Roger de la Rocha.
*Free entry
A practically new option on the shores of Lake Apanás. It has food and beverage service. You can practice kayaking, horseback riding and swimming in its pool. Since they have a tilapia farm you can also feed the fish or catch your own lunch.
Entrance with the right to use the pool
A small but picturesque mountain hotel located in the La Brellera community, in San Rafael del Norte, where you will find the tranquility that city dwellers long for. It offers food services, a room for events, horseback riding and hiking. You have two options to visit it:
Xinotecalt Apapuerta Park
Created for children and family fun, it has sports areas, beautiful gardens, rest areas and swimming pools for adults and children of different ages. Admission is free, only the use of the pools is paid.
El Chilamate Aquatic Center
Also on the shores of Lake Apanás. It offers a variety of dishes and drinks, as well as water activities such as kayaking, different boat tours, fishing and swimming in the waters of the lake. It has two cabins, one double and one family in case you want to spend the night on the site. Open from Wednesday to Sunday.